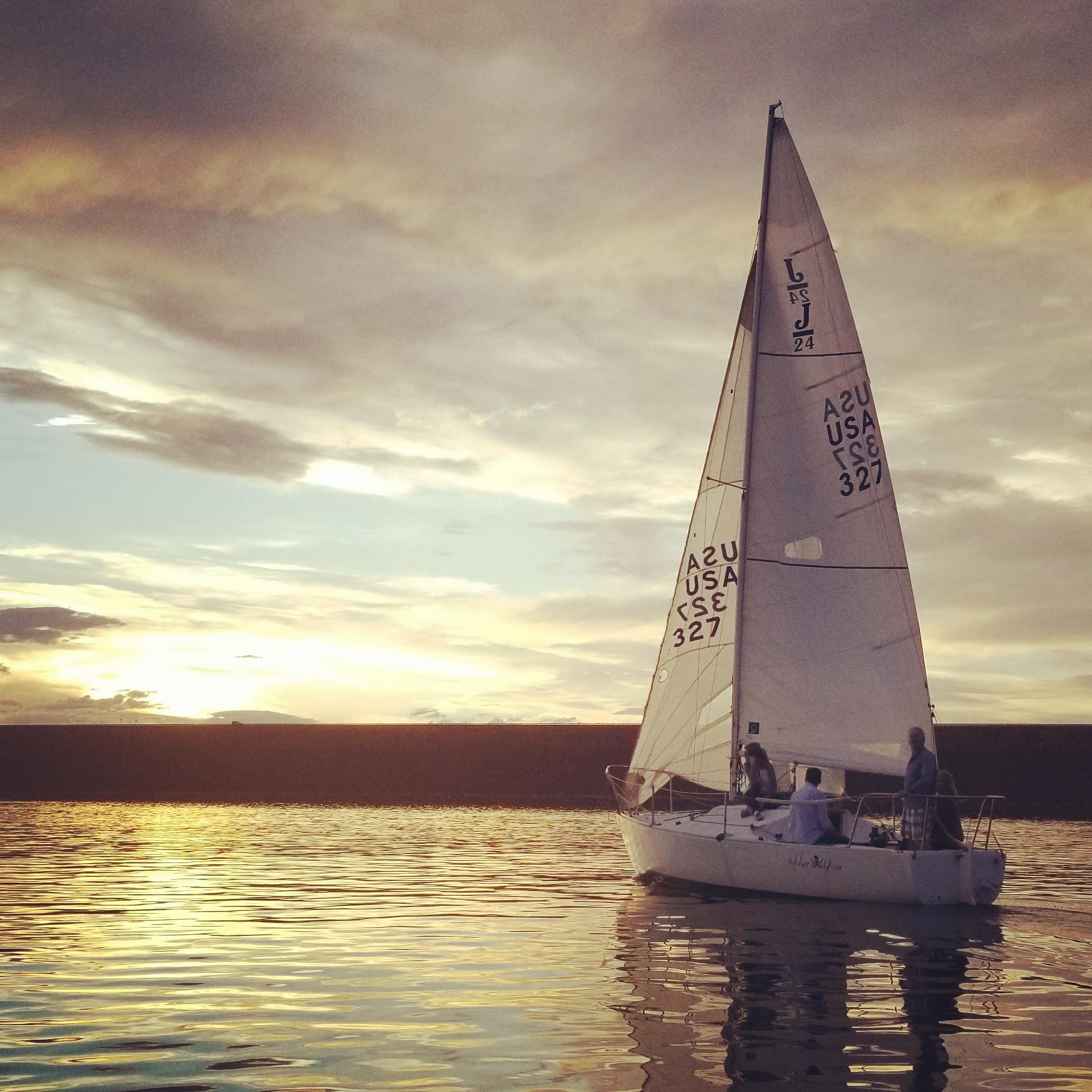 We are happy to kick off DSA's first ever virtual regatta!
This regatta will start Monday May 11th and will continue until the regular racing resumes.
Rules:
Any DSA member can participate in this virtual regatta. When out sailing, record your activity through an activity tracker such as Garmin, Google Fit, Strava, Race Qs, etc. Activity recordings should start when your vessel is under sail and stop when it is no longer under sail power (i.e. motoring or rowing). Afterward, email the recording's stats (file, image, or link) to
[email protected]
for your activity to be officially 'scored'.
Some activity trackers may lack the ability to track certain information in order to participate in a regatta category. You will automatically be entered into the categories that your tracking information allows you to.
Standings will be reported in the weekly update newsletters. Everyone's running score total will also be available to view on a spreadsheet – CLICK HERE.
Methods of cheating such as attaching your tracker to a drone, hoisting it to the top of your mast, motoring around the lake, etc. will be frowned upon. We are unable to police individual actions during this event, but you will risk shady side-eyeing at the docks from competitors.
Winners will be announced at the end of the virtual regatta through our newsletter and social media.
Have questions? Email Ginny at [email protected]
Categories:
Most Time Spent Sailing – Total time sailed calculated by adding recorded activity times.
Most Days On The Water – Total number of days you went sailing.
Fastest Recorded Speed – The top speed your activity tracker records.
Farthest Distance Sailed – Total distance sailed calculated by adding recorded distance on activity tracker.
Best GPS Drawing – Let Cherry Creek be your canvas! Draw an image on your activity tracker's GPS map through your sailing. You can see examples here of GPS drawings for inspiration.*
Best Photo – Take a snap shot of your days on the water!*
Best Video of Sailboat Water-skiing – Ever attempt to water-ski off the back of a sailboat? Now's your chance to show off your skills. Take a video of a crew member water-skiing off the back of the boat.*
*The board will pick the top entries that the members/public will then vote on the winner.
Additional categories may be added as the virtual regatta progresses. They will be announced in the weekly newsletters and added to this post.
Most importantly, ENJOY YOURSELVES!